Kiefer Nissan of Corvallis:

Nissan Service FAQs

Providing your Nissan with routine maintenance is essential to keeping your vehicle functioning properly for years to come. Whether you're taking on Oregon backroads from behind the wheel of a new Nissan Frontier truck or commuting around town in a Rogue Sport SUV, our nearby Nissan service center strives to consistently provide local OR drivers with first-class auto service. Our Nissan dealership near Lebanon is happy to answer any questions you may have about Nissan oil change price options, tire repairs or another type of Nissan maintenance. Don't hesitate and reach out to Kiefer Nissan of Corvallis for more information today!
Nissan Service Frequently Asked Questions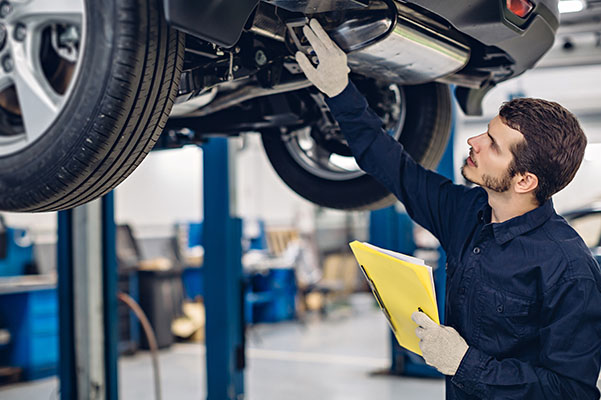 How often do I need to get my car serviced?
How regularly you get your vehicle serviced depends on many factors, including how much you drive the vehicle, how long you drive the vehicle and the conditions your car experiences. For factory-recommended service intervals, please refer to your car's owner's manual. If you have more detailed questions about your specific vehicle and driving habits, you can contact our Nissan service center in Corvallis for additional information. If you sense something is wrong with your vehicle, make sure to schedule Nissan service today so our team can inspect it.
How often should my car get an oil change?
A good rule of thumb is to get a regular or full synthetic oil change at least once every 5,000 miles or six months, whichever comes first. We also recommend that you check your vehicle's owner's manual and follow the maintenance schedule within. It's worth noting that every car is different, and factors such as your commute, how you drive and the conditions you drive in can all impact how often you should change your vehicle's oil.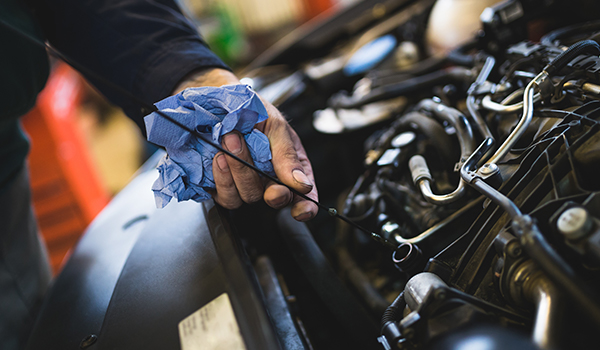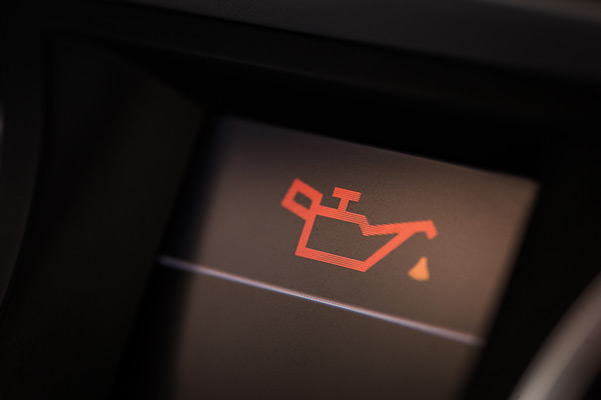 What does it mean when the Check Oil light turns on?
When the oil warning light comes on, it is a sign that the engine oil pressure has dropped to a low level, which means you should schedule service as soon as possible at our local Nissan dealer.
How often should I rotate my car's tires?
Car tire rotations should be performed about every 5,000 miles. It's important to rotate and balance tires to avoid uneven wear and tear, as this could lead to reduced fuel efficiency and tire issues in the future. By receiving a Nissan tire inflation check and correction with us, you can extend the life of your tires and minimize the risk of other car problems. To get new tire replacements or tire rotations, turn to the team at our Corvallis Nissan service center.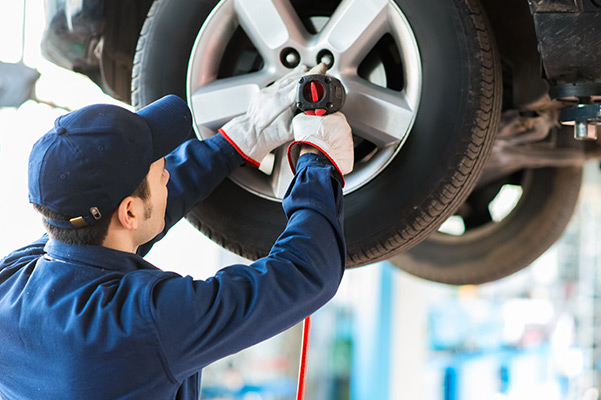 Is it a good idea to service a car at a local car dealership?
Yes! Having a car serviced at a dealership is perfect for those who want certified professionals working on their vehicle. Not only does our Oregon auto repair shop have highly trained service technicians, but we also have the tools necessary to ensure your car is repaired correctly with OEM car parts. Our team knows Nissan vehicles inside and out and can also repair cars from other makes to ensure that every local driver has a reliable auto service center they can trust. We even offer auto service financing, car repair specials and many other perks to help you save.
For more information on how to best maintain your Nissan SUV or sedan, contact Kiefer Nissan of Corvallis! Our expert team of auto technicians are happy to explain the benefits of scheduling local car service and help answer any other questions you may have.